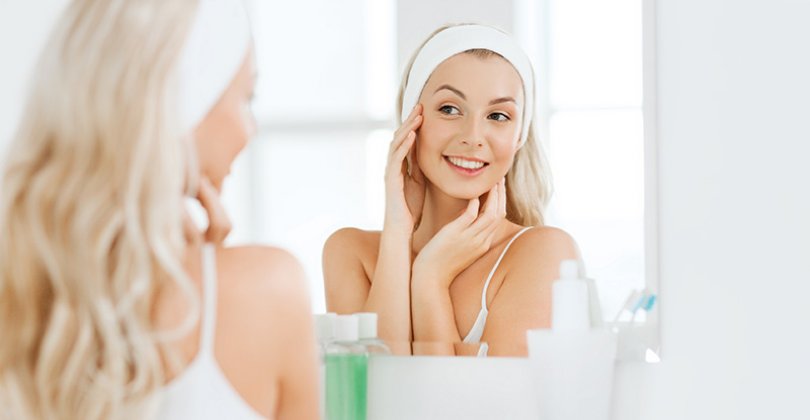 I know that skin spots are problems of each 8 out of 10 women. We are offering skin spot treatment in our centre for years and we are witnessing happy customers. As professionals, we offer expert applications. But I will also recommend risk free home-made applications to woman who can't go to a centre.
What are reasons for skin spots?
There are many reasons for skin spots and the most common one is sun spots. But skin spots can occur for other reasons as well. There are;
Skin spots in pregnancy
Skin spots caused by smoking.
There could also be skin spots after waxing. If the application isn't correct and you don't use appropriate products, you can experience skin spots.
Lasers are also one of the common reasons for skin spots. You need to protect your skin after waxing.
If you aren't drinking enough water, you will experience skin spots as well.
Staying under spotlight or looking at computer screen could cause skins posts.
Some internal diseases could also cause skin spots. Not all skin spots are caused by external factors. If you have persistent skin spots, I recommend you consult to an expert doctor.
Consuming excessive amount of caffeine could cause skin spots.
And we should also include solarium. We are constantly struggling with skin spots caused by solarium. You should protect your face when you are in solarium.
Acne and scars could also cause skin spots.
How can you get protection?
You should be careful about the list above to avoid skin spots. You should always use spf 30 or spf 50 sunscreen in summer and winter. You should also clean your skin. Skin spots could happen on winter as well on summer. You should take action before summer.
If you regularly apply the following skin spot care below and protect your skin from external factors. I will ask you to use moisturiser with sun protection every morning to prevent new skin spots. You should be careful about using derma cosmetic products rather than cosmetic products. If you need a recommendation, I can suggest a French product we use called Guinot.
There is also another important point. Different people will read this article, and each have different skin types. Also, the skin spots could be signs of the past years. I recommend an expert for deep skin spots. I would like you to read our skin spot treatment for deep skins spots from here: http://www.meralmengus.com/leke-tedavisi
What are skin spot care recommendations?
Here is my first advice.
1 tea spoon carbonate
1 table spoon yogurt
3 drops of lemon juice
1 tea spoon pure olive oil
You are mixing these ingredients and applying to your face. You will wait for 15 minutes, wash it with warm water and apply moisturiser with sun protection.
My second advice will be like this;
You can apply this advice with single product and have amazing results. You could easily apply this one every day. And it is "LEMON".
Take a small lemon and apply on skin spots for 10 minutes every day. You may need to do this for weeks but it has amazing result.
There is no miracle treatment for skin spots. You are applying with patience and wait for results.
I hope to see you in other articles.